Investor/RT® is our preferred charting platform.
Click the logo above and start your free trial to Investor/RT now and experience:
The most powerful and flexible charting package available.
The most advanced volume analytics and market profiling tools.
Seamless trading integration with OEC, Rithmic, Transact/Infinity, Interactive Brokers, CQG, TTNET.
A comprehensive library of highly customizable indicators.
Simulated trading with market playback.
Third party extensions, educators and brokerages.

DeltaPrint© for Investor/RT
Get more insight in the bars. A candlestick only gives you the Open, High, Low, Close.
See more clearly and act quicker with the DeltaPrint©.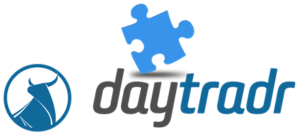 Daytradr Trading Platform  – Designed specifically for day traders of futures and exchange traded spreads, the daytradr platform is a robust and stand-alone multi-trader trading platform that connects CQG, Rithmic and IQFeed. Daytradr contains all the features from the popular plug-in from Jigsaw (used by over 4500 traders) and much more, to deliver a truly flawless trading experience.
Peak Performance Dashboard  The peak performance dashboard is a powerful cloud based trading performance monitor that hooks into the daytradr  platform to  reveal patterns in your trading data (such as time of day profitability analysis), enabling you to make educated decisions about the future direction of your trading.

Serving the Risk Management Needs of Customers Around the World
Building on the heritage of CME, CBOT, NYMEX, COMEX and KCBT, CME Group serves the risk management needs of customers around the globe. We provide the widest range of benchmark futures and options products available on any exchange, covering all major asset classes. Our collective vision is one of ongoing global growth, innovative product development, continually enhanced technology and the highest level of service available on any exchange.

MarketDelta® is a trading software suite of applications, including their Charts and Trader™. They offer great CQG based solutions. MarketDelta® Charts are offered as a monthly, quarterly, or annual subscription at $199 per month. MarketDelta® Supports many streaming and historical data providers and has automated trading capabilities when used with MarketDelta Trader. It is recognized as an industry leader in volume analysis, order flow analysis, Market Profile® and The Footprint®.
Want to learning how to trade profitably? Check out our course.